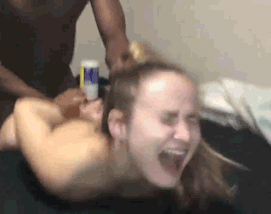 Do you enjoy hot, passionate rough sex? Our free rough sex dating app allows you to meet consensual partners. Many singles enjoy rough sex, but it's difficult to find like-minded partners.
At Rough Sex Dating, we solve that problem. Find singles interested in NSA rough sex dating in your area. In minutes. All for free.
We are the ultimate free dating site for rough sex. You'll find 1,000's of rough sex singles ready to meet. Our system vets for authenticity. All you need to do is signup and browse profiles.
Finding consensual rough sex dating partners has never been easier. Our dating app connects local rough sex partners in your area.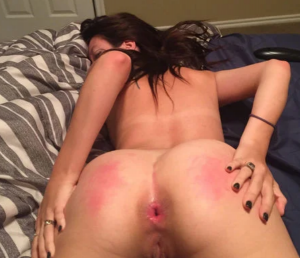 Why Join Rough Sex Dating?
Find partners who enjoy no-strings-attached rough sex.
Eliminate confusion: App partners desire consensual rough sex like you.
Search your area, results in seconds.
No confusion, establish safety protocols.
Find dominant women or men.
1,000's of rough sex singles nationwide.
The largest rough sex dating app online.
No BDSM experience, just casual rough sex fun.
Getting Started With Rough Sex Dating
It's easy.
Sign up.
Browse Rough Sex Partners in your Area.
Establish Boundaries, Safe-Words.
Meet and Have Fun
If you are new to the experience, read our Rough Sex starter guide.
What Is Rough Sex?
Many people confuse rough sex with BDSM. While aspects of each overlap, rough sex dating differs in the way that it's less formal. There's no need to deploy devices or wear shiny leather attire. You're you, but the sex is rougher than normal. And most importantly, you're partner enjoys the same intensity levels as you.
Rough sex uses more grabbing, slapping, and hardcore erotic talking. Rough sex is both physical and verbal.
Can I Safely Have Rough Sex?
Yes, absolutely, so long as you're willing to communicate your needs to a willing partner. That's the value in Rough Sex Dating, we eliminate the guesswork. When you meet potential rough sex partners on our dating app, you understand they are into more intense sexual experiences. And both of you understand the importance of communication.
Quick Tips
Establish a safe word BEFORE you meet. Even though rough sex isn't fully BDSM, you should establish a safe word that halts the action if the sex gets too rough.
Create Boundaries. Don't wait until your in the room together, instead, discuss rough sex boundaries over messenger. What do you like? What does she like? Discuss pain limits. Does she like red marks or purple marks on her buttocks after a spanking? Do you like when she slaps you? how hard?
BDSM and Rough Sex?
BDSM isn't the same as rough sex. Rough sex is a less formal approach to intense sexual experiences. Rough sex doesn't commonly deploy ball gags or floggers. Rough sex feels more spontaneous in its consensual abuse. There is no femdom or slave. Rough sex can be completely mutual, meaning both partners administer similar pain on one another. The girl could be the dominant one, slapping, spanking, and talking down to the man. The man could play a dominant role, pulling hair and thrusting her against walls.
Rough Sex Dating Blog
Rough Sex Dating: A Guide To Intensifying Your Sexual Experience

You've dabbled in rough sex dating. You've had a few girlfriends who enjoyed a nice feisty face slap during sex. You've spanked a few with your bare hand. And then there was that oddball one night stand who asked that you choke her. But now you want to detach from the rough sex lottery and…